PRE-ORDER this painting in custom size.
The above price is for 75x120 cm size (including frame). The price may vary according to the custom size requirement.
✓  FREE Shipping & Delivery
✓  Delivery Time: 3-4 weeks
✓  No Hidden Charges
✓  Cash On Delivery Available
✓  Finished & Ready To Hang



About The Painting:


SOUL'FULL'
"Have you ever listened to a song and felt chills? Been moved to tears by an incredible actor or artwork? Felt a sinking feeling in your chest after reading soulful poetry? A mysterious power that everyone senses and no philosopher explains. Bringing to old planes unknown feelings of freshness, with the quality of something newly created, like a miracle, producing an almost religious enthusiasm — tener duende."


PALETTE OF PASSION
Hand-painted atop stretched canvas with a stark contrast of black, red and orange hues on a pale grey background and perfected to excellence with rich textures and gold gilding, flaunt luxury by pairing this masterpiece with your walls. 


MAKE IT YOURS
This abstract museum-quality hand painting is stretched and ready to hang with custom frames upon demand to evoke a truly modern aesthetic. 
Dimensions: 

Theme: Abstract
Type:  Hand-painted
Shape: Vertical Rectangle
Quality: Premium Décor
Materials: Canvas, Wood
Medium: Oil on Canvas
This is a 100% handmade painting, and not a print or canvas transfer.
What Happens Next After You Place The Order?
1. We will send you an order confirmation by email.
2. The artist custom creates your painting in 14 days.
3. Your painting goes for framing 
3. Quality checking & safe packaging
4. Your order will be out for delivery
Frame Types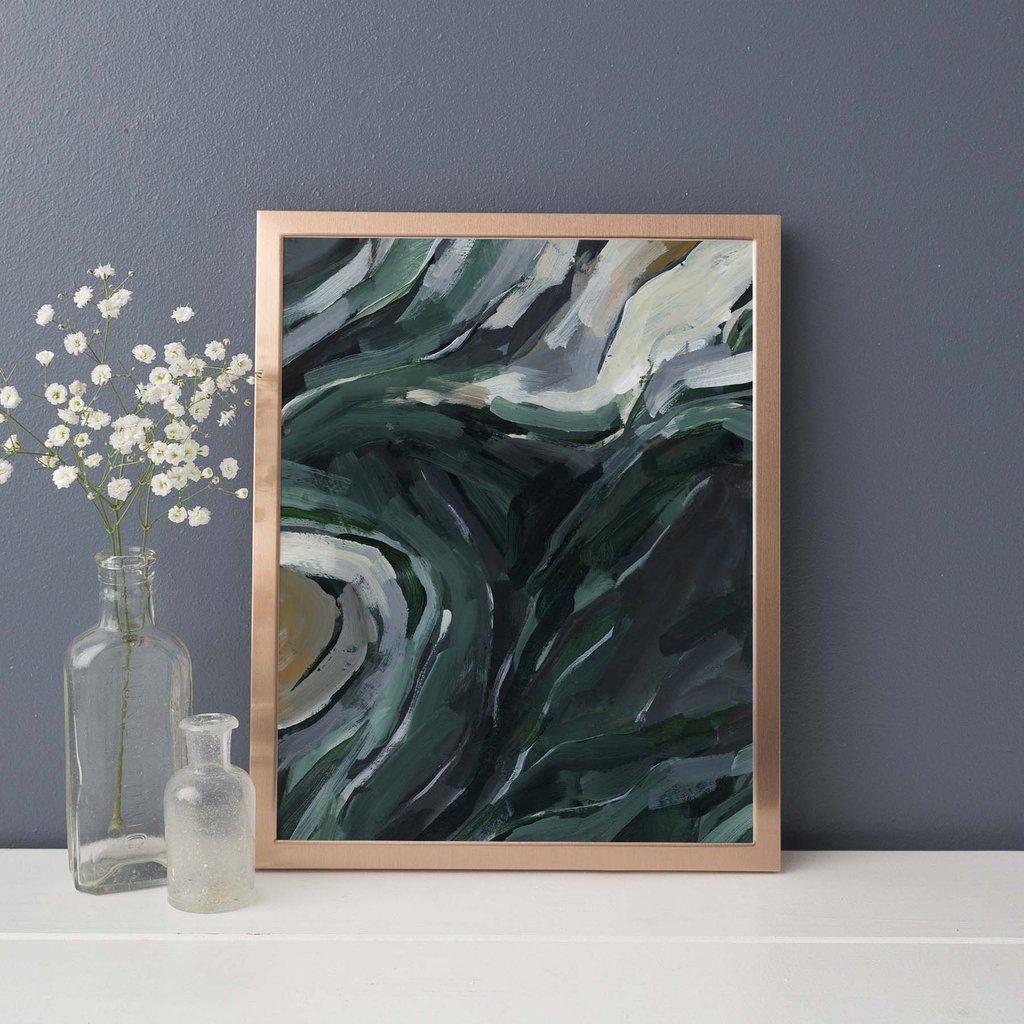 Get A FREE Artwork Sample

Interested in our artworks but not sure about the material look and feel? We have got you covered.

Request a call back to book your FREE hand-painting, canvas print or resin art mini sample.
*T&C's apply
BOOK NOW
Frequently Asked Questions.
1. Can I order a custom size? If yes, how long will it take for delivery?
Yes, you can order a custom size up to 4×2 metres. Our team can guide you in choosing the right size as per your space. It will take 3-4 weeks time for the delivery of customized arkworks.
2. How do I know this artwork size fits my space?

You can contact us by call or WhatsApp and give us the approximate dimensions of the space along with a picture. Our team can provide you with mock-ups so that you can understand the proportions and make the right art purchase.
3. Can I order in a different colour?

Yes, you can. Please let us know your colour preference and we can create a custom order for you in the required size.
4. Is the framing included in this price? Can I have more frame options?

Yes, the framing is included. We can send you more frame options according to the painting you choose. Just WhatsApp us.