✓  FREE Shipping & Delivery
✓  Delivery Time: 2-5 Days
✓  No Hidden Charges
✓  Finished & Ready To Hang


Original handpainted. Only 1 unit in stock. Last piece.
About The Painting:


ESCALATE INTO DEPTHS
Hidden under numerous layers of pretension, where vulnerability is tightly shielded with indifference, denial, and feelings too cold to be named, in the core, we keep concealed from the world, a self too scared of the world to come out. A self too real and pure for this world.
UNRAVEL THE BLUES
Crescendo, with its variant escalation of blues and white, is exclusively handcrafted to perfection with tonal textures and consistent techniques to create a feeling of calm, reminding the viewer of their innate light of goodness. 
MAKE IT YOURS
This museum-quality 3D hand painting is ready to hang with custom frames upon demand to add life to your office or living space.   #1  online selling paintings.
Dimensions: 120x60 cm
Theme: Abstract
Type: 3D Hand-painted
Shape: Horizontal rectangle
Quality: Premium Décor
Materials: Canvas, Wood
Medium: Oil on Canvas
Type:  Canvas painting Dubai
This is a 100% handmade painting, and not a print or canvas transfer.
What Happens Next After You Place The Order?
1. We will send you an order confirmation by email.
2. Your painting goes for framing 
3. Quality checking & safe packaging
4. Your order will be out for delivery
Frame Types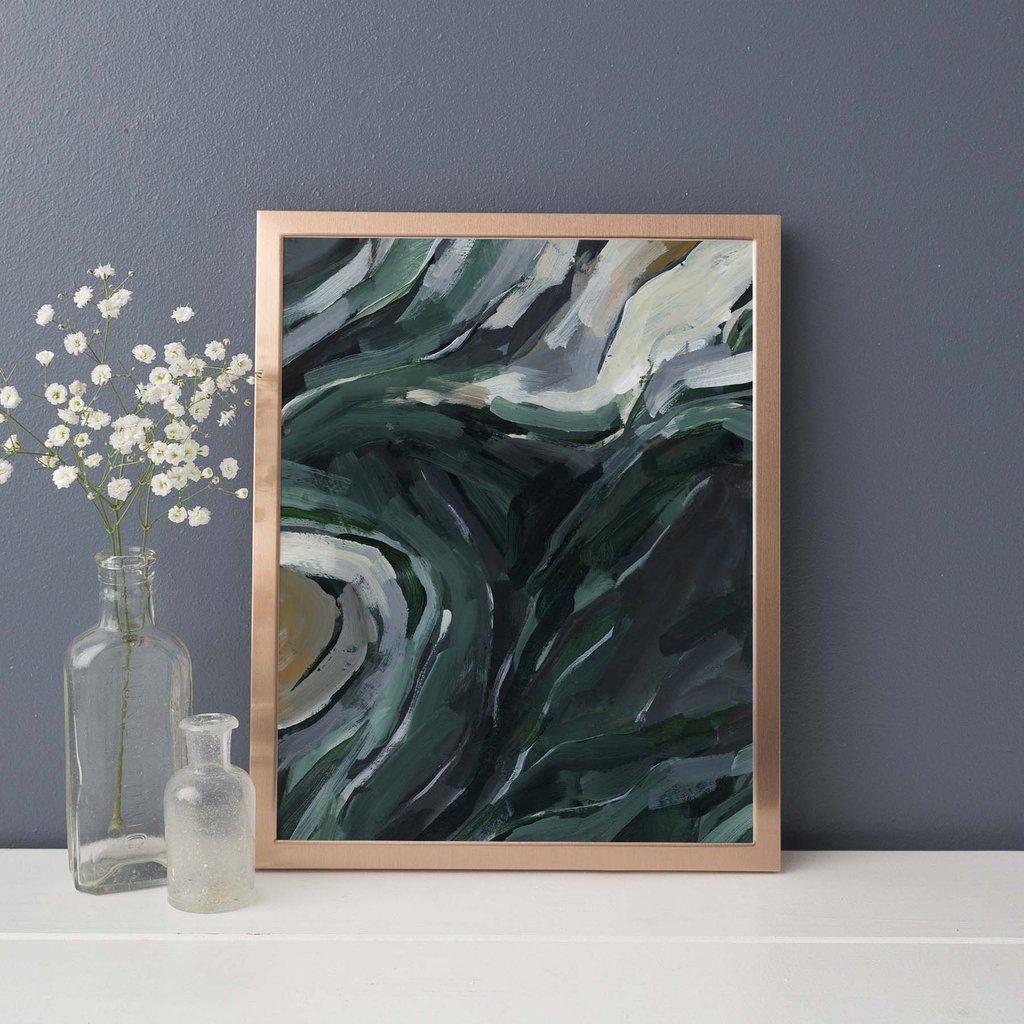 Get A FREE Artwork Sample

Interested in our artworks but not sure about the material look and feel? We have got you covered.

Request a call back to book your FREE hand-painting, canvas print or resin art mini sample.
*T&C's apply
BOOK NOW
Frequently Asked Questions.
1. Can I order a custom size? If yes, how long will it take for delivery?
Yes, you can order a custom size up to 4×2 metres. Our team can guide you in choosing the right size as per your space. It will take 3-4 weeks time for the delivery of customized arkworks.
2. How do I know this artwork size fits my space?

You can contact us by call or WhatsApp and give us the approximate dimensions of the space along with a picture. Our team can provide you with mock-ups so that you can understand the proportions and make the right art purchase.
3. Can I order in a different colour?

Yes, you can. Please let us know your colour preference and we can create a custom order for you in the required size.
4. Is the framing included in this price? Can I have more frame options?

Yes, the framing is included. We can send you more frame options according to the painting you choose. Just WhatsApp us.